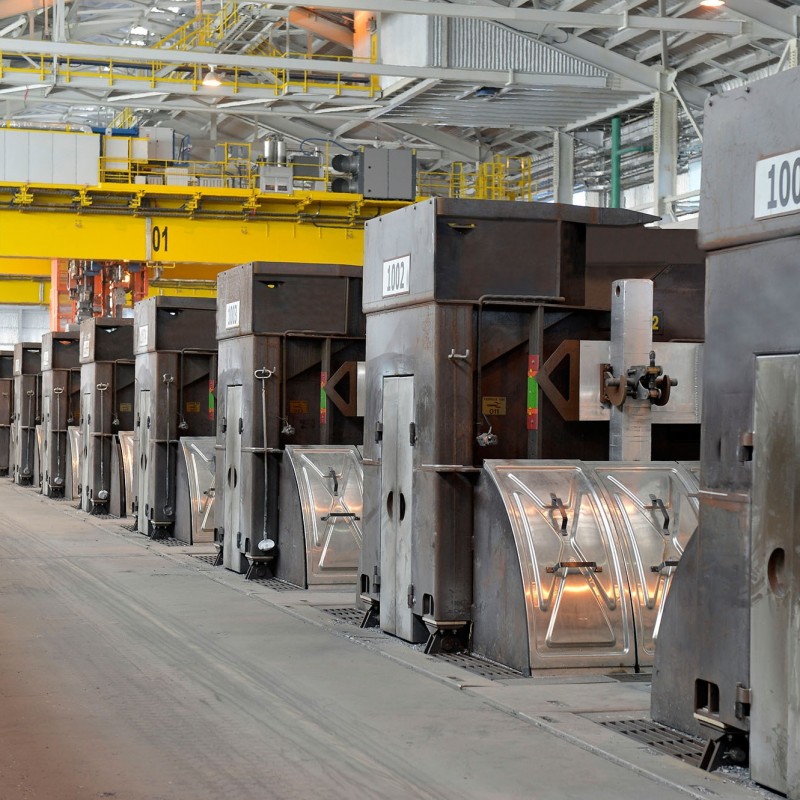  
ALUMINIUM
Electrolysis sector: aluminum / chlorine / alkali

ALUMINIUM PRODUCTS
Products dedicated to electrolysis. Particularly suitable for primary aluminum, chlorine and alkali industries. Our products make it possible to measure the electrical quantities of your process and improve the quality of production.
YOUR REQUIREMENTS
Aluminium sector is a very demanding industry which
requires specific instrumentation for safety and
measurement. Alumina and magnetic fields generate
a difficult and risky environment.
Therefore, being well equiped is mandatory.
OUR SOLUTIONS
• Products designed for aluminium industry specifics
• Tested and validated in real industrial conditions
• Resistant to alumina and magnetic fields
• Accurate up to 0.05%, stable up to 15ppm
• Most of products are smart-grid compliant
aluminum chlorine chlore alkali alcali