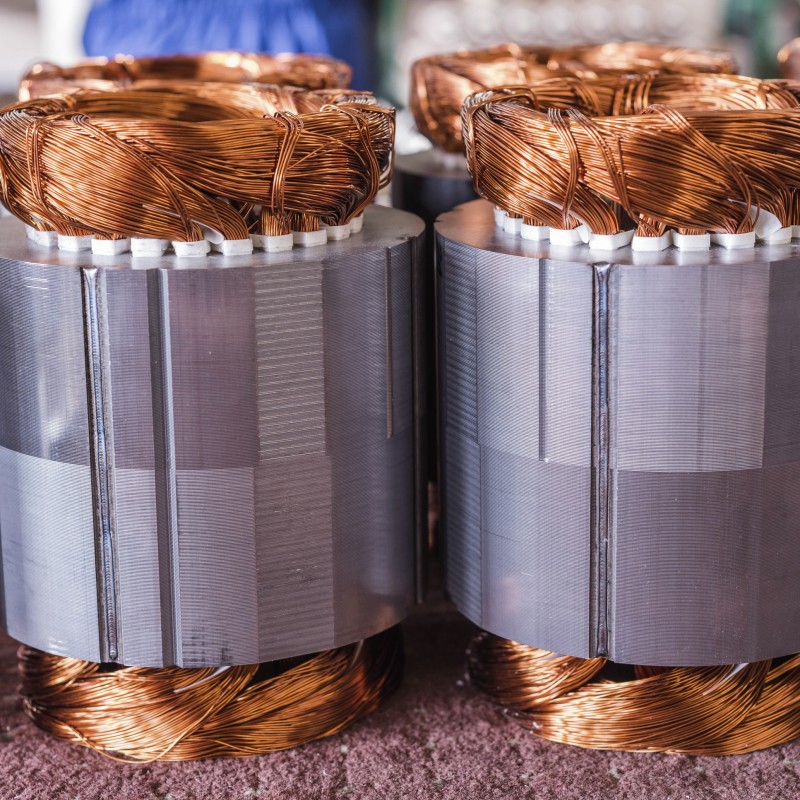  
COIL WINDING
Products dedicated to the tests of the windings. Especially suitable for engine manufacturers and products requiring a copper coil.
YOUR REQUIREMENTS
Coil winding industry requires adaptability. Tests
are required to validate each new mass-production
before operating the manufacturing. Therefore each
parameter has to be settled and monitored.
Accuracy and reliability are keys factors of success.

OUR SOLUTIONS
• Products designed for coil winding industry specifics
• Tested and validated in real production conditions
• Modular solutions for any type of production
• Standard surge tests & masters samples functions
• Advanced software designed for production
RESISTANCE - DIELECTRIQUE - SURGE TEST